Private lesson
Entrance exam preparation
Improving Skills
Competition preparation
Group lessons
Private lesson
Daniela Uccello
Milan Conservatory "G. Verdi" Professor / Vocal Lesson
Professor at the Milan Conservatory, which hosts the Tebaldi International Competition.
Professor Daniela Uccello, who has a wide repertoire of operas and is familiar with contemporary songs and German Lied, teaches in private.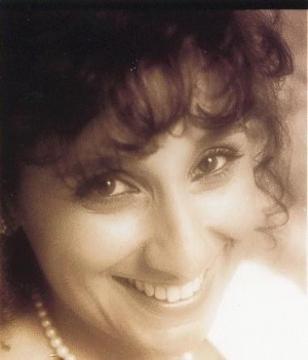 Daniela Uccello, a soprano singer who studied at the famous La Scala Opera School in Milan and holds a theater degree from the prestigious University of Bologna in Europe, has a surprisingly wide range of opera roles in her repertoire. Not only Violetta of "La Traviata" and Manon of "Manon Lescaut", but also the heroines of operas such as "Memet" of San Martini and "Italian Woman of London" of Cimarosa, which are not well known in Japan. It can be said that there is no role that has never been played.She has also learned from the former soprano Rita Streich at the Mozarteum Conservatory in Austria, and is very good at German songs such as Mozart, Schubert, Schumann, Brahms, Strauss, and Hindemitt.In addition, he is familiar with modern things such as Schoenberg, Beat Furrer, and Isang Yun.She has appeared in prestigious theaters all over Europe, released CDs from six labels, and sang on TV and radio. She is still active and teaches at the prestigious Milan Conservatory in Italy. There is.He is also an art advisor to the well-known Renata Tebaldi Foundation in Italy and is the organizer of the Renata Tebaldi International Vocal Competition.
Brochure
Easy input! Carefully selected "for each customer" and send different materials for studying abroad for free!

Book a Counseling
Do you have any doubt or concerns?
We will support you in your place.
\ Click here for those who have decided /
■ Recommended points ■
Milan Conservatory "G. Verdi" / Professor
■ Qualifications ■
It is possible to take classes for those who aim to be a pitcher, a music college, or a professional.
■ Price ■
Lessons 3 times a week
1 week (6 nights): 372,420 yen (379,220 yen including tax) Departure time: Every Sunday
2 week (13 nights): 572,720 yen (579,520 yen including tax) Departure time: Every Sunday
3 week (20 nights): 741,950 yen (748,750 yen including tax) Departure time: Every Sunday
4 week (27 nights): 904,070 yen (910,870 yen including tax) Departure time: Every Sunday
■ What is included in the price ■
Private lesson fee (60 minutes / time), local accommodation arrangement fee, flat share accommodation fee (single room: practice possible), Japanese translation fee, local piano accompaniment fee, airport transfer fee, support service fee during local stay (telephone only) ), Overseas international remittance fee, overseas international remittance bank receipt fee, pre-departure support service fee, set discount
■ Clarify some of the items not included in the price ■
Airfare, practice room fee, overseas travel accident insurance fee, city travel fee, telephone fee, all personal expenses during free time, etc.
■ Price / Schedule Supplement ■
● The number of days displayed is the period from departure from Japan to arrival in Japan. ● It may be possible even for a period set arbitrarily. ● If you would like to have more than 4 weeks, please contact your counselor. ● sensei can be changed weekly. ● Please make a reservation as soon as possible as it may not match the schedule of the instructor. ● Since sensei lives in San Marino, it may be continuous. ● Depending on the local situation of the new corona infection, online lessons may be offered.Please note that if the course is offered, the fee will be charged excluding accommodation fees.The cancellation policy is based on the terms and conditions.
■ Application deadline ■
6 weeks before departure date
* Even before the application deadline, you may not be able to take the course due to sensei's circumstances, so we recommend that you apply as soon as possible.
* Even after the application deadline, if there is a vacancy in the course, you may be able to apply, so please contact the And Vision Counselor.
■Notes■
● Since there are very few accommodations where you can practice, you may need a practice room for an additional fee depending on the time of application.
Go back
Favorites
Your favorite has not been registered.
Click / tap the "Add to Favorites" button to register.
Recently viewed program
There is no browsing history.