Private lesson
Entrance exam preparation
Improving Skills
Competition preparation
Group lessons
Private lesson
Victoria Loukianetz
Vienna Academy of Music and Arts Lecturer / Vocal Lesson
A pretty stage appearance and a beautiful voice full of elegance.The most gorgeous diva!
Muti, who is often called the best master conductor of the present age, has the ability to call him "the ideal Violetta".He specializes in Bel Canto works and has many fans in Japan.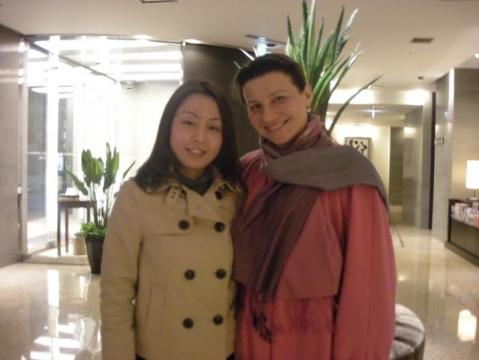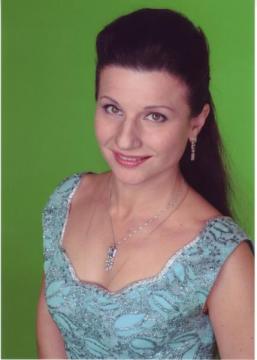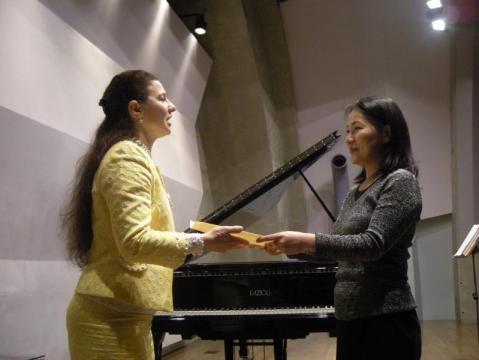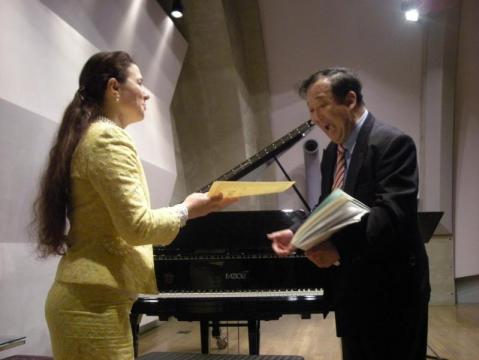 Ukraine is a coloratura soprano from Kiev. He made his world debut after winning the Maria Callas Competition in 1991. In 1995, at the Salzburg Festival, the modern master Riccardo Muti praised him as the "ideal Violetta" and became famous.Including the local Ukrainian National Opera, he has appeared in various opera houses and international music festivals such as Vienna, New York, Milan, London, Paris, Munich, Hamburg and Berlin. Appeared in works such as "La Traviata", "The Magic Flute", "Rigoletto", "Lucia", "La Boheme", "Don Giovanni", and "Idomeneo". Is blooming.On the other hand, he has also focused on teaching younger generations, and while currently serving as a lecturer at the Vienna State Opera, he is also a member of the faculty at the "Vienna International Music Seminar", a course with history and tradition.Opera singers are now in the "acting" era.In addition to singing ability, it is required to use the whole body, expressive ability with nerves to the fingertips, and acting ability with a sense.Rukianetsu is a unique existence that has all of its beautiful stage appearance, acting ability comparable to that of a stage actress, and highly stable singing ability.If you want to become a new star in the opera world, you can learn a lot from Lucianets, who continues to play an active role on the front lines.
Brochure
Easy input! Carefully selected "for each customer" and send different materials for studying abroad for free!

Book a Counseling
Do you have any doubt or concerns?
We will support you in your place.
\ Click here for those who have decided /
■ Recommended points ■
Vienna Academy of Music and Arts / Lecturer
Preiner Conservatory / Former Professor
■ Qualifications ■
Anyone who is enthusiastic can take this course
■ Price ■
Lessons 3 times a week
1 week (6 nights): 332,600 yen (339,400 yen including tax) Departure time: Every Sunday
2 week (13 nights): 523,500 yen (530,300 yen including tax) Departure time: Every Sunday
3 week (20 nights): 698,080 yen (704,880 yen including tax) Departure time: Every Sunday
4 week (27 nights): 854,770 yen (861,570 yen including tax) Departure time: Every Sunday
■ What is included in the price ■
Private lesson fee (60 minutes / time), local accommodation arrangement fee, flat share accommodation fee (single room), practice room fee, airport transfer fee, support service fee during local stay (telephone only), overseas international remittance fee, overseas international Remittance bank receipt fee, pre-departure support service fee, set discount
■ Clarify some of the items not included in the price ■
Airfare, food, Japanese translation, overseas travel accident insurance, city travel, telephone, all personal expenses during free time, etc.
■ Price / Schedule Supplement ■
● The number of days displayed is the period from departure from Japan to arrival in Japan. ● It may be possible even for a period set arbitrarily. ● If you would like to have more than 4 weeks, please contact your counselor. ● sensei can be changed weekly. ● Please make a reservation as soon as possible as it may not match the schedule of the instructor. ● Depending on the song and level, sensei can accompany you. ● Depending on the local situation of the new corona infection, online lessons may be offered.Please note that if the course is offered, the fee will be charged excluding accommodation fees.The cancellation policy is based on the terms and conditions.
■ Application deadline ■
6 weeks before departure date
* Even before the application deadline, you may not be able to take the course due to sensei's circumstances, so we recommend that you apply as soon as possible.
* Even after the application deadline, if there is a vacancy in the course, you may be able to apply, so please contact the And Vision Counselor.
■Notes■
Nothing in particular
Go back
Favorites
Your favorite has not been registered.
Click / tap the "Add to Favorites" button to register.
Recently viewed program
There is no browsing history.